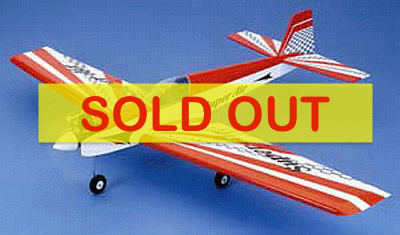 61"
5.5 lbs.
49"
582 sq."
.40-.46 2 Stroke

4 Channel
5 Servos
Simplicity of design, unequaled performance - this is the Super Air! This low-wing ARF is a sweet to fly, stable, and beautiful aerobatic model. With stylish fuselage and symmetrical wings, this high performance ARF aircraft can begin flying in a few hours! It assembles quickly and looks great in the sky or on the ground. It will respond with loops, rolls, snaps, and reacts with smooth, fluid motion to make any pilot look good. It is a pleasure to fly.
• All Balsa and plywood construction
• Factory pre-covered with beautiful color graphics
• Pre-painted and pre-fitted pilot and canopy
• Pre-glued and pinned hinges on all control surfaces
• All hardware and accessories included
• Option: Nose gear or tail dragger

Engine and radio control not included!

Part # BH005-N
Price: US $ 119.99
SOLD OUT