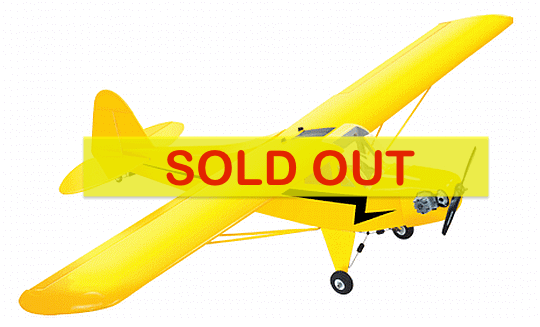 72"
6 lbs.
42"
698 sq."
.40 - .46 2 Stroke
.52 - .70 4 Stroke


4 Channel
5 Servos
If you are looking for an "Almost Ready to Fly" R/C model, which is easy to assemble and exciting to fly, the Piper J-3 Cub is for you.This high wing semi-scale was designed from the start to handle any kind of aerobatic maneuvers. It loops, rolls, flies inverted, and is capable of many more magical moves. It's a flying cocktail of performance. The Piper J-3 Cub, with its semi symmetrical wing section, makes this ARF easy to fly, and will have you well on your way to becoming an expert flyer.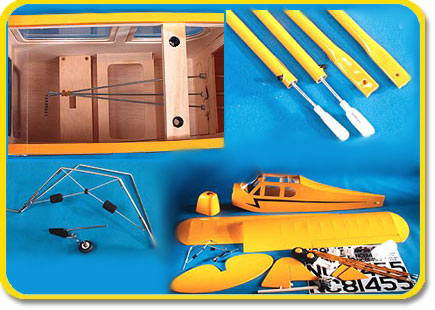 • All Balsa and Plywood construction
• Covered with hand iron-on Oracoverฎ Film
• Factory painted fiber glass cowling
• Scale details: landing gear, bungees, wing struts, cub wheels, and dummy engine head
• Pre-glued and pinned hinges on all control surfaces
• All hardware and accessories included

Engine and radio control not included!

Part # BH004
Price: US $ 139.00
SOLD OUT